We are thrilled to announce that Scott and Company LLC placed first in the list of the BEST PLACES TO WORK IN SOUTH CAROLINA out of 50 small and medium size companies! We are grateful for our EXTRAORDINARY team!!
#1 Best Place to Work
When you need a committed financial team, you want EXTRAORDINARY...not ordinary.
Extraordinary
Commitment
When you need a successful financial plan, you want EXTRAORDINARY...not ordinary.
Extraordinary
Service
Independent members since 2003, being part of BDO Alliance USA provides us with additional tools to give our clients EXTRAORDINARY service.
BDO Alliance USA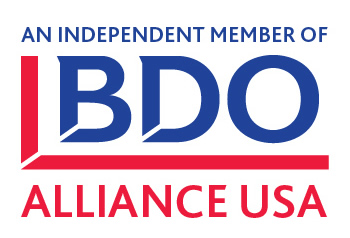 When you need an accounting team that understands your business, you want EXTRAORDINARY...not ordinary.
Extraordinary
Experience
Scott and Company is pleased to offer a hospitality focused website, featuring up-to-date information, news and articles affecting your business. Visit hospitality.scottandco.com for more information.
Extraordinary
Hospitality Services
We are working at full speed; however, to do our part to help curtail the COVID-19 virus, for the most part this is being done from our homes. You can reach us during our regular business hours by calling our office at 803-256-6021 or sending us an email. However, if we do not answer your call right away, please leave us a message and we will promptly respond. Since occasionally our office doors may be closed, please make arrangements with us before you plan to come in so that someone is here to greet you. Thanks for your understanding!
Member - Assurance and Advisory Services
Member - Assurance and Advisory Services
Member - Tax and Advisory Services
Member - Tax and Advisory Services
Member - Tax and Advisory Services
News and Events
Blog
This article discusses some of the best practices that you can incorporate into your startup or general business to keep adequate clients and customers surrounding your business. Whether it is superior customer service, being open and honest, and/or rewarding great work, these tips can set you apart from the competition. Be sure to check out…
This article discusses how the coronavirus pandemic impacted many businesses in a negative way. Despite government funding programs such as the CARES Act and PPP Loan, many businesses are going to finish the year with a negative net operating loss. However, because of these losses, "It is critical for those businesses and especially their financial…
What Our Clients Are Saying
"We've worked with Scott and Company for 14 years, and the firm has continually delivered quality and sound service while remaining flexible."

Director of Administration – SC First Steps to School Readiness

"Scott and Company has a qualified and competent team. Each team member strives to understand our business and the unique complexities of our industry."

Owner & CEO – Cregger Company

"Scott and Company has been our accountant for many years. They provide us tax, assurance, and advisory services for multiple entities. Their attention to detail, dedication, and quick responses are just a few of the reasons we enjoy working with them. We know we're in good hands with Scott and Company."

Chief Financial Officer – Columbia Eye Clinic, P.A.
Scott and Company Advisor
The Advisor newsletter is comprised of important and informative articles related to businesses, entrepreneurs and individuals. The articles cover a broad range of topics from retirement to new accounting laws and regulations.
Whether you're in Columbia, elsewhere in South Carolina or across the globe, you can always stay in touch with us by signing up to receive our newsletter, The Scott and Company Advisor, along with important accounting and tax updates.