Commitment
When you need a committed financial team, you want EXTRAORDINARY...not ordinary.
Extraordinary
Commitment
Service
When you need a successful financial plan, you want EXTRAORDINARY...not ordinary.
Extraordinary
Service
BDO Alliance USA
Independent members since 2003, being part of BDO Alliance USA provides us with additional tools to give our clients EXTRAORDINARY service.
BDO Alliance USA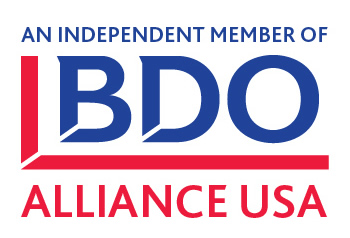 Experience
When you need an accounting team that understands your business, you want EXTRAORDINARY...not ordinary.
Extraordinary
Experience
Best Places to Work
"We are thrilled to announce that Scott and Company LLC placed first in the list of the BEST PLACES TO WORK IN SOUTH CAROLINA out of 50 small and medium size companies! We are grateful for our EXTRAORDINARY team!!"
We are working at full speed; however, to do our part to help curtail the COVID-19 virus, for the most part this is being done from our homes. You can reach us during our regular business hours by calling our office at 803-256-6021 or sending us an email. However, if we do not answer your call right away, please leave us a message and we will promptly respond. Since occasionally our office doors may be closed, please make arrangements with us before you plan to come in so that someone is here to greet you. Thanks for your understanding!
Don Mobley, CPA
Richard Bhola, CPA, FCCA
Member - Assurance and Advisory Services
Michael Slapnik, CPA
Member - Assurance and Advisory Services
Sandy Krell Cooper, CPA
Member - Tax and Advisory Services
John Price Jr., CPA
Member - Tax and Advisory Services
Bill West, CPA
Member - Tax and Advisory Services
Listen to a radio interview with 94.3 The Dude and 93.1 The Lake.
Beaufort Stew By: Michael Slapnik, Member – Scott and Company "Our favorite is probably a Beaufort stew, especially for the cold weather games. It is so easy as you basically just boil corn on the cob, red potatoes, sausage, and shrimp in a big pot with a ton of Old Bay seasoning. Then you just need…
We asked our staff why Scott and Company is not your average accounting firm. Watch to find out why being average is not for us!
While it's true that every business is different from the next – and every entrepreneur will go on his or her own unique journey – there are still a few constants that we know to be true. The start-up phase, for example, is when you write a formal business plan. You secure financing, you select…
Article Highlights: Because people are living longer now than ever before, many individuals are serving as care providers for elderly loved ones (such as parents or spouses) who cannot live independently. Such individuals often have questions regarding the tax ramifications associated with the cost of such care. For these individuals, the cost of such care…
by: John Price, CPA John Price, CPA, Member of Scott and Company's Tax & Advisory Services prepared some important tips to use for tax season 2023 in this presentation. As you review the material, please contact us with any questions–we're here to help.
What Our Clients Are Saying
"We've worked with Scott and Company for 14 years, and the firm has continually delivered quality and sound service while remaining flexible."

Director of Administration – SC First Steps to School Readiness

"Scott and Company has a qualified and competent team. Each team member strives to understand our business and the unique complexities of our industry."

Owner & CEO – Cregger Company

"Scott and Company has been our accountant for many years. They provide us tax, assurance, and advisory services for multiple entities. Their attention to detail, dedication, and quick responses are just a few of the reasons we enjoy working with them. We know we're in good hands with Scott and Company."

Chief Financial Officer – Columbia Eye Clinic, P.A.