When you need a committed financial team, you want EXTRAORDINARY...not ordinary.
Extraordinary
Commitment
When you need a successful financial plan, you want EXTRAORDINARY...not ordinary.
Extraordinary
Service
Independent members since 2003, being part of BDO Alliance USA provides us with additional tools to give our clients EXTRAORDINARY service.
BDO Alliance USA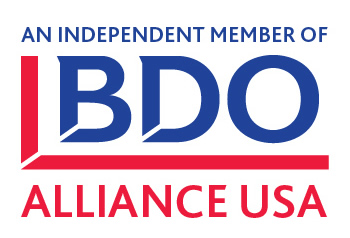 When you need an accounting team that understands your business, you want EXTRAORDINARY...not ordinary.
Extraordinary
Experience
Scott and Company LLC is proud to be considered a BEST PLACES TO WORK IN SOUTH CAROLINA since 2012. We are grateful for our EXTRAORDINARY team!
We are working at full speed; however, to do our part to help curtail the COVID-19 virus, for the most part this is being done from our homes. You can reach us during our regular business hours by calling our office at 803-256-6021 or sending us an email. However, if we do not answer your call right away, please leave us a message and we will promptly respond. Since occasionally our office doors may be closed, please make arrangements with us before you plan to come in so that someone is here to greet you. Thanks for your understanding!
Member - Assurance and Advisory Services
Member - Assurance and Advisory Services
Member - Tax and Advisory Services
Member - Tax and Advisory Services
Member - Tax and Advisory Services
News and Events
Thanks to our clients, employees, and friends of the firm, Scott and Company successfully made it through the 2020 year. With the COVID–19 Pandemic came many challenges for us all.  The safety of our clients' and staff was, and still is, our number one priority and so we made changes. Our office was temporarily closed…
We are very pleased to announce the following well-earned promotions for 2021: Terri Wilson – Senior Manager – Assurance and Advisory Services Mike Aponte – In-Charge – Assurance and Advisory Services Viktoria Izakova – Associate – Assurance and Advisory Services Please join us in congratulating these fine professionals on these important career milestones!
Scott and Company LLC is thrilled to share that this year we are celebrating 25 years of serving clients in the South Carolina area and beyond! We know that without the support of our valued clients and friends we would not be here today. Founded in 1995 by N. Randolph Scott, CPA, Scott and Company…
Blog
This article discusses how the coronavirus pandemic has shifted the way many industries are conducted on a day-to-day basis. Specifically, teleworking has become the new norm, and it is important to have proper procedures in place in order to promote efficiency for your business. A few tips include communicating and being transparent with your employees,…
This article discusses the definition of work management and how it differs from project management. Specifically, work management "is the oversight and supervision of all individual and team tasks and task lists within one project or across a company's operations." The concept of work management can include pieces of time, resource, process, and client relationship…
What Our Clients Are Saying
"We've worked with Scott and Company for 14 years, and the firm has continually delivered quality and sound service while remaining flexible."

Director of Administration – SC First Steps to School Readiness

"Scott and Company has a qualified and competent team. Each team member strives to understand our business and the unique complexities of our industry."

Owner & CEO – Cregger Company

"Scott and Company has been our accountant for many years. They provide us tax, assurance, and advisory services for multiple entities. Their attention to detail, dedication, and quick responses are just a few of the reasons we enjoy working with them. We know we're in good hands with Scott and Company."

Chief Financial Officer – Columbia Eye Clinic, P.A.
Scott and Company Advisor
The Advisor newsletter is comprised of important and informative articles related to businesses, entrepreneurs and individuals. The articles cover a broad range of topics from retirement to new accounting laws and regulations.
Whether you're in Columbia, elsewhere in South Carolina or across the globe, you can always stay in touch with us by signing up to receive our newsletter, The Scott and Company Advisor, along with important accounting and tax updates.